DOH posts 168 new COVID-19 cases; active at 2,437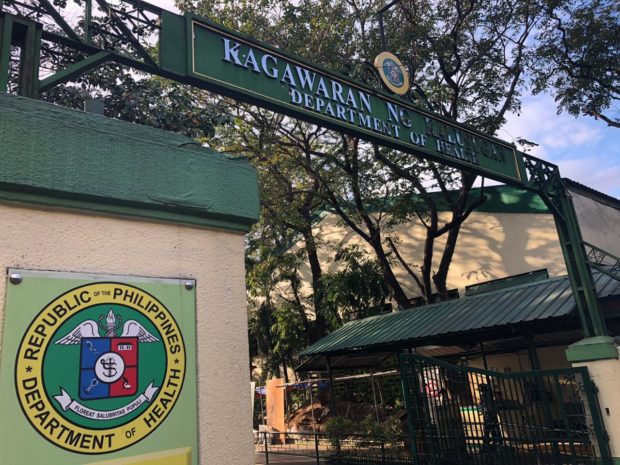 Facade of the DOH main office in Manila. INQUIRER.net file photo
MANILA, Philippines — The Department of Health (DOH) posted on Tuesday 168 more COVID-19 cases and a slight decrease in active cases to 2,437.
These new infections brought the nationwide caseload to 3,691,892, with 3,628,999 recoveries and 60,456 deaths, according to the latest data in the DOH COVID-19 Tracker.
ADVERTISEMENT
These new cases are also lower than the 185 average daily infections recorded from May 30 to June 5, based on a total of 1,295. They are also lower than the 179 new infections recorded on Monday.
Meanwhile, only 16,810 individuals were tested on Monday, June 6.
Infections have been slightly increasing in the past few weeks, which experts attributed to neglected health standards.
Independent pandemic monitor OCTA Research earlier marked a slight increase in the reproduction number of COVID-19 cases in Metro Manila, but it continued to tag the capital region as "low risk."
The DOH also previously announced that it had detected local transmission of the Omicron subvariants BA.2.12.1. and the BA.5, which are to be highly transmissible and can also evade vaccine protection, according to health experts.
RELATED STORIES
DOH warns of possible COVID-19 surge by May due to neglected health standards
Metro Manila's COVID-19 reproduction number slightly up — Octa
DOH detects local transmission of BA.5 Omicron subvariant
ATM
Subscribe to our daily newsletter
Read Next
Nigeria church attack survivors scramble for med supplies
EDITORS' PICK
MOST READ
Don't miss out on the latest news and information.
View comments