SEC halts crypto-themed investment scam
The Securities and Exchange Commission (SEC) ordered the Astrazion Group to stop its illegal cryptocurrency-themed investment scam.
The SEC issued a cease and desist order against Astrazion Noble Task Community Foundation, Astrazion Global Holdings Philippines Inc., and Astrazion International via an order dated May 12 this year.
ADVERTISEMENT
It said the companies were engaging in the "unlawful/unauthorized solicitation, offer and/or sale of securities until it has filed the requisite registration statement and secured the necessary approval from the SEC."
The SEC said its Enforcement and Investor Protection Department discovered that Astrazion was operating an online multilevel marketing platform promoting the sale of a digital currency token, AZNT, and enticing buyers to invest for a chance to earn significant returns.
FEATURED STORIES
BUSINESS
Gov't pays P300B BSP loan ahead of maturity
BUSINESS
GMA Network sees no future legal entanglements with Marcos gov't
BUSINESS
Pampanga's amazing spots, hidden gems
Investors were promised the digital tokens would also be listed on reputable exchanges.
"The group was found to be offering seven packages with guaranteed returns of 3 percent per day," the SEC said.
The starter package worth $100 could yield $300 in 100 days, while the double platinum package guarantees $30,000 during the same period from an initial investment of $10,000, the agency added.
The SEC added that Astrazion Group also promised investors "residual income and direct referral income distribution."
Unregistered sales
Payouts will then be released through the Coins.ph mobile app.
"The scheme involves the sale and offer of securities to the public in the form of investment contracts, whereby a person invests his money in a common enterprise and is led to expect profits primarily from the efforts of others, according to the SEC," the corporate regulator noted.
While Astrazion Global and Astrazion Foundation were duly registered corporations, these have not obtained the necessary secondary license to deal in securities for public offerings.
ADVERTISEMENT
Meanwhile, Astrazion International is not registered with the SEC as a corporation, partnership, or one-person corporation.
Astrazion Group, its operators, directors and officers that were named in the SEC order were Napoleon dela Cruz Visperas, Remus Pedroso Salgado, Joan Ganancial, Rolando Cadelario Oso, Francisco Gadayan Baladjay, Jr., Pierre Martin Reyes, Esther Weigand and Carol Joy Balbuena Visperas.
The SEC first issued an advisory against the Astrazion Group as early as Feb. 3 this year.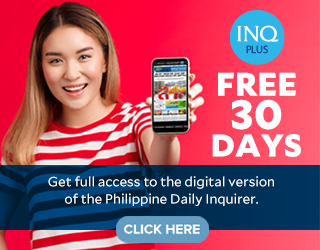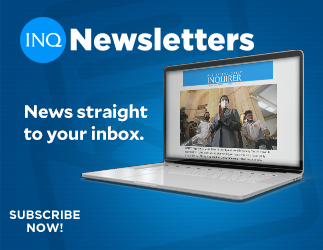 Read Next
PH stocks up despite BSP rate hike
EDITORS' PICK
MOST READ
Don't miss out on the latest news and information.
View comments