MedTech Board Exam Result January 2022 – List of Passers (G-L)
Here is the Medical Technologist MedTech Board Exam Result January 2022 Including the List of Passers (G-L)
Here is the Medical Technologist MedTech Board Exam Result January 2022 including the list of passers (G-L) as per released by PRC.
The January 2022 Medical Technologist Licensure Exam Results including the list of passers, top 10 passers, top performing and performance of schools will be available on this website after it will be released by PRC.
The MedTech Licensure Examinations have been conducted at various PRC testing centers in NCR, Baguio, Cagayan de Oro, Cebu, Davao, Iloilo, Legaspi, Lucena, Pampanga, Rosales, Tacloban, Tuguegarao and Zamboanga on January 15-16, 2022.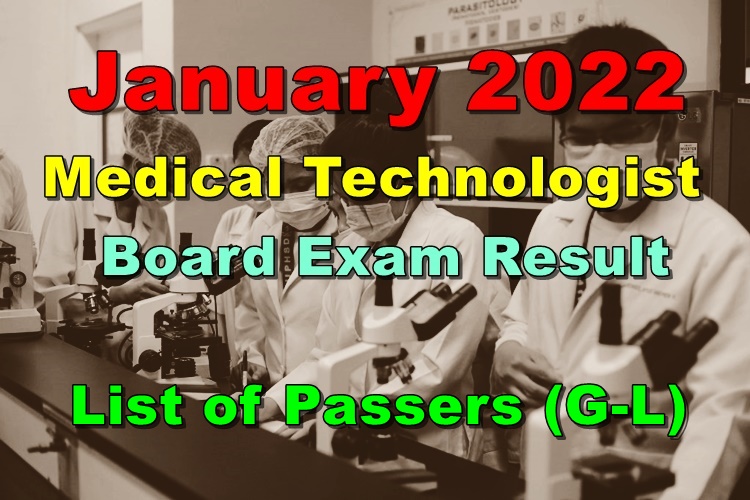 PRC Chairman of the Board of Medical Technology, Dr. Marilyn A. Cabal-Barza and its members Ms. Marilyn R. Atienza and Ms. Marian M. Tantingco administered the board exams for aspiring medical technologists.
SUMMARY OF RESULTS
Here is the List of Passers (G-L):
Updating…