B.League: Dwight Ramos steers Hokkaido to bounce back win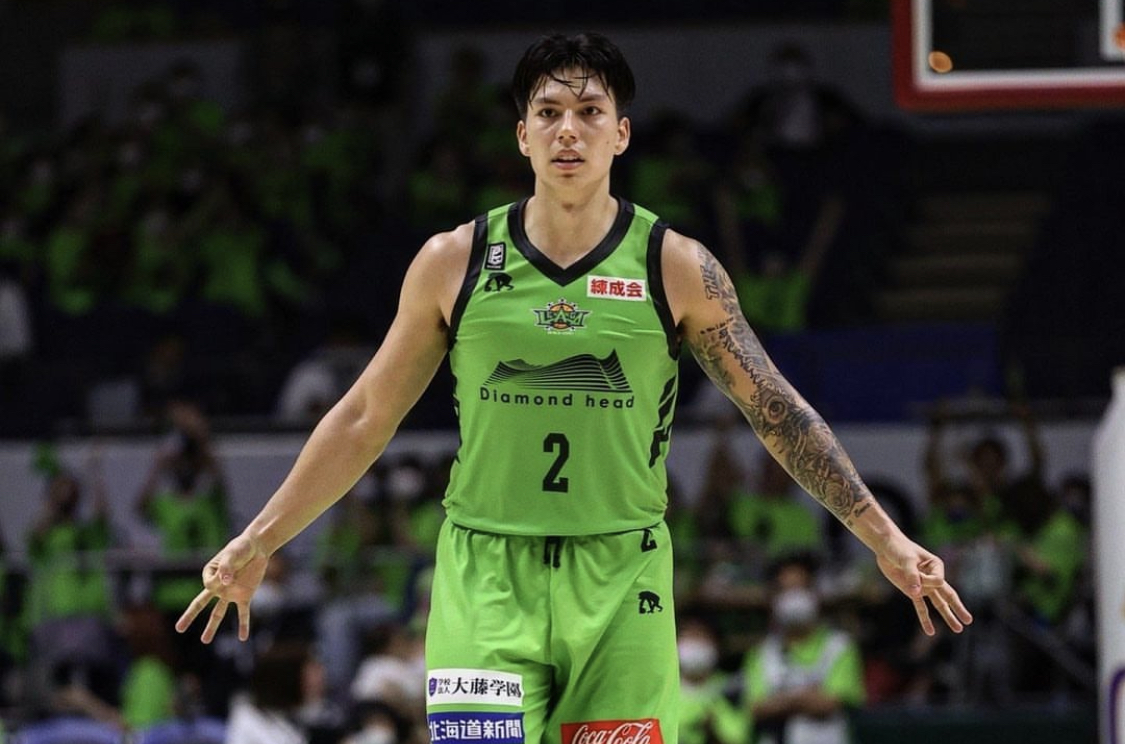 Levanga Hokkaido's Dwight Ramos. Photo from Dwight Ramos' Instagram
MANILA, Philippines — Dwight Ramos helped Levanga Hokkaido in regaining their winning ways as they edged out the SeaHorses Mikawa, 80-77, in the 2022-23 B.League season on Friday at Hokkai Kita-yale Gym.
Ramos delivered 13 points, three rebounds, three assists, and a steal, as Shawn Long powered Hokkaido with a clutch performance on both ends and finished with 21 points, eight rebounds, three assists, and two blocks.
ADVERTISEMENT
The Gilas Pilipinas star gave Levanga a comfortable 78-69 lead after sinking his fadeaway shot with 2:29 left in the game.
But the SeaHorses threatened a comeback as Yudai Nishida scored six of their 8-0 run capped by a breakaway layup from his steal to trim the deficit to one, 78-77, with 29 seconds to play.
Ryoma Hashimoto missed a layup but Long sank his putback attempt to give Hokkaido a three-point lead before he blocked Nishida's game-tying three-point attempt to seal the win.
Brock Motum and Tsukasa Nakano were also instrumental with 18 points each for Levanga. Motum had eight rebounds and four assists, while the Japanese made four triples.
Hokkaido improved to an 11-30 card, bouncing back from a 94-80 loss to the Chiba Jets that ended its two-game winning streak last Wednesday.
The Seahorses dropped to a 15-26 record.
Quincy Miller powered Mikawa with 18 points and 11 rebounds. Nishida and Avi Koki Schafer had 13 points each, while Shizz Alston added 11 points and eight assists.
RELATED STORIES
B.League: Kai Sotto pours 20 points to carry Hiroshima; Carl Tamayo finally sees action

Your subscription could not be saved. Please try again.


Your subscription has been successful.

Read Next
FEU-D sweeps Adamson to take UAAP Season 85 juniors basketball crown
EDITORS' PICK
MOST READ
Don't miss out on the latest news and information.
View comments