Peso down on inflation bets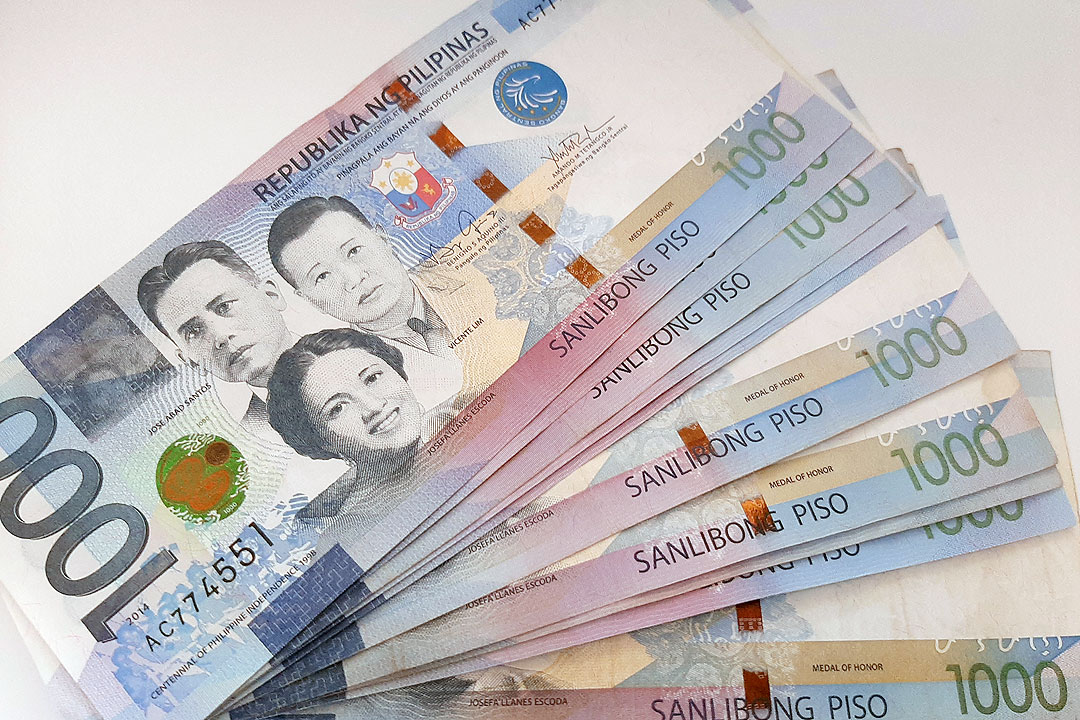 THE PESO dropped further against the dollar on Tuesday after the Bangko Sentral ng Pilipinas (BSP) said inflation likely remained elevated in January.
The local currency closed at P54.64 versus the greenback on Tuesday, declining by 9.5 centavos from Monday's P54.545 finish, data from the Bankers Association of the Philippines' website showed.
The peso opened Tuesday's session weaker at P54.65 per dollar. Its worst showing was at P54.70, while its intraday best was at P54.47 against the greenback.
Dollars traded climbed to $984.31 million from $687.87 million on Monday.
The peso was down as the BSP's estimate showed inflation was likely "still elevated" in January, Rizal Commercial Banking Corp. Chief Economist Michael L. Ricafort said in a Viber message.
The BSP on Tuesday said headline inflation likely settled at the 7.5% to 8.3% range last month amid higher electricity and water rates and rising gas and food prices.
Inflation was at a 14-year high of 8.1% in December 2022, which brought the full-year print to 5.8%, well above the central bank's 2-4% target.
Meanwhile, a trader said the peso dropped against the dollar as market players preferred to be cautious amid "hawkish expectations" for the US Federal Reserve's policy decision.
The US central bank is holding its first policy meeting for the year on Jan. 31 to Feb. 1, where markets widely expect a 25-basis-point (bp) hike, a step below the 50-bp increase seen in December 2022 that brought the fed funds rate to a 4.25%-4.5% range.
With a rate hike almost guaranteed, investors have shifted their focus to potential signals from the Fed about its tightening cycle amid signs of slowing inflation and a softer US economy.
The trader said worries over the Fed's meeting could continue to pull the local currency lower against the dollar on Wednesday.
The trader sees the peso moving from P54.55 to P54.80 on Wednesday, while Mr. Ricafort expects it to trade at P54.55 to P54.75 per dollar. — A.M.C. Sy