Donnalyn Bartolome reacts to SC Justice Leonen's remark on Kanto Party
Donnalyn Bartolome reacts to SC Justice Leonen's remark on Kanto Party
by Jhen Green
in:
Social Media
Donnalyn Bartolome justified her controversial kanto birthday party
Vlogger Donnalyn Bartolome fired back at Supreme Court Justice Marvic Leonen's remark on her "kanto-themed" birthday party and all the people who are bashing the way she celebrated her birthday.
Donnalyn has already explained in a previous post that the party she held was her way of looking back at her past, during the time when she was lacking financially, and enjoyed simple things that she can only afford at that time.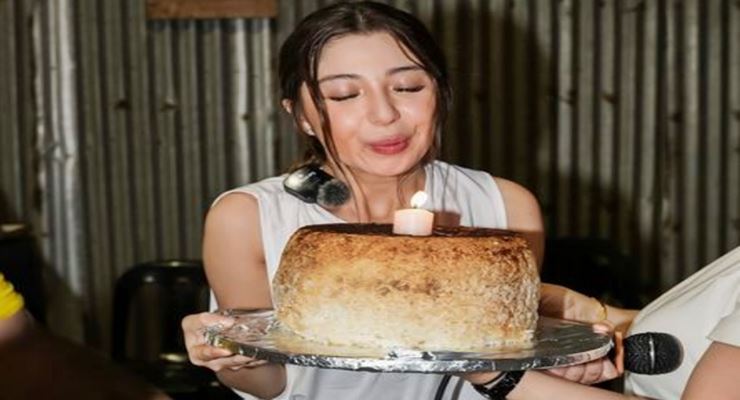 For some people, what she did was "poverty [email protected]" while some said that it was a form of mockery of what many people can only afford to have during their birthday parties. Just recently, although without mentioning any name, SC Justice Leonen appeared to have shared his thoughts as well regarding this matter.
In his tweet, Leonen said, "Instead of pretending to be poor through a lavish kanto themed party, why not understand what it is to be poor and find ways and means to assist. To be poor is not something to celebrate by the rich. It is insensitive. Just saying."
In a lengthy Facebook post, Donnalyn Bartolome addressed those "pa-woke" who criticized what she did. "That kanto birthday party is my history," she stressed. The vlogger said that whenever she is wrong, she apologizes willingly but when she knows she is right, she will definitely fight for what she believes.
She shared several photos proving how she lived before she made it big on social media. Donnalyn even shared there were people who mocked her for eating "kwek-kwek" because she looked so poor. She said that she has always been proud of what she went through because she worked hard for everything that she has now.
"May mga milyonaryo na nagKakanto bday party because THIS IS THE FILIPINO CULTURE. Not a theme. Gusto niyo pabonggahan na party? Choice niyo yun. Walang masama sa simple o bongga basta afford mo," the celebrity said.
Donnalyn Bartolome also said that those who are bashing her kanto birthday party are those who did not watch her video until the end. She stressed that she used this to give inspiration to people who are in the same situation as her before that they can also succeed in life.
"Syempre hindi yun yung message na nakuha ng sleepwalkers sa vlog kasi focus sila sa negative," she said. The vlogger also addressed the news outlets as she said that there are more people who actually loved her vlog that those who are criticizing it.
What can you say about this?
Please like and follow/subscribe:
Philnews.ph FB PageViral FactsPhilnews YouTube Channel