Hours after losing in PBA D-League, La Salle vents ire on San Sebastian in Filoil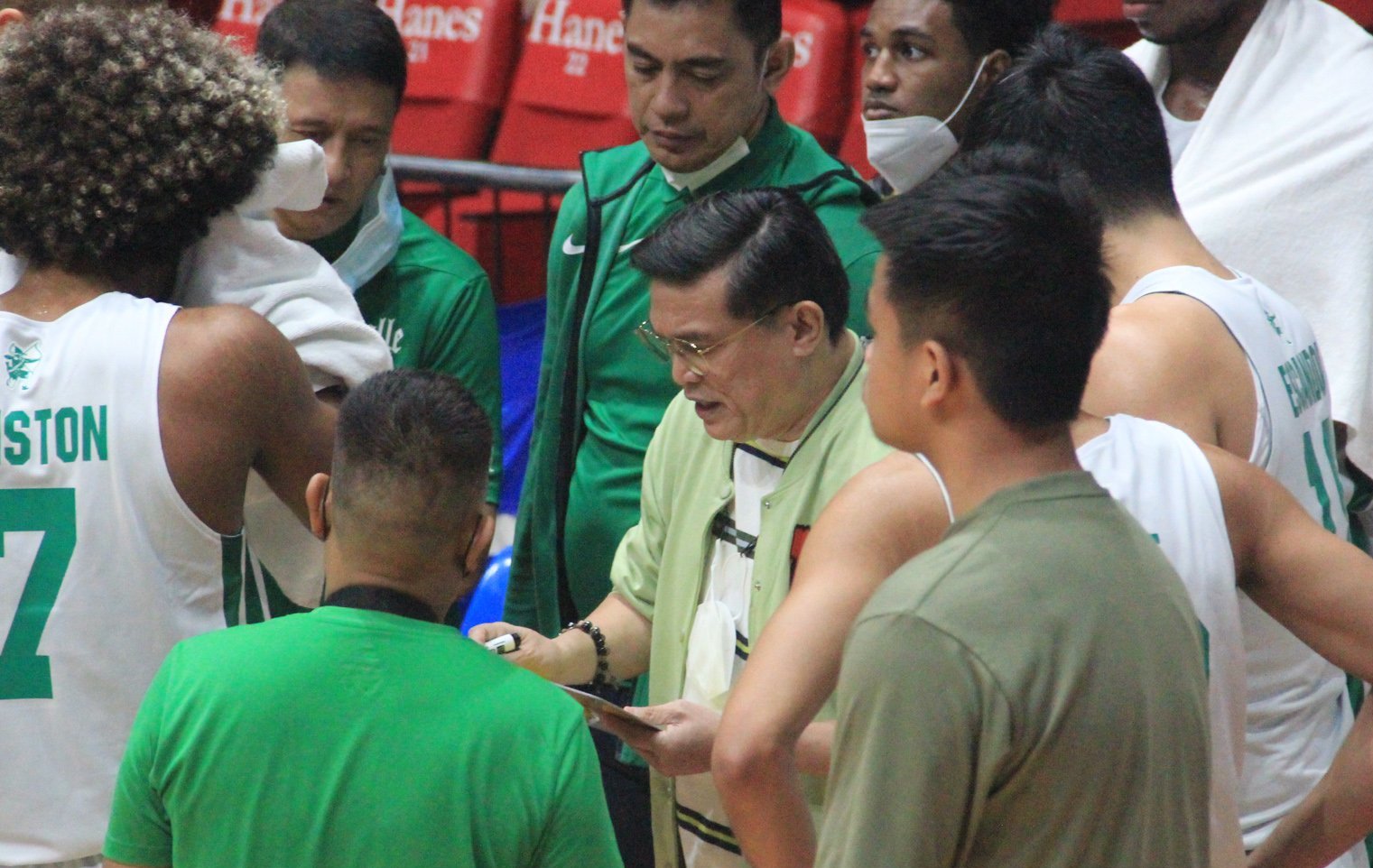 La Salle during a game in the Filoil Preseason Cup. Photo from Filoil
MANILA, Philippines—After fumbling a PBA D-League Finals appearance eight hours prior, La Salle vented out its anger in a blowout win over San Sebastian, 75-47, in Group B to clinch a quarterfinals spot in the Filoil EcoOil Preseason Cup at San Juan Arena on Sunday.
The Green Archers limited the Stags, who also played in the D-League semifinals earlier, to a preseason-low 47 points.
ADVERTISEMENT
"I have to give it to the boys. We were ready for two games, our mindset was set for two games today yet we still played hard. Even if San Sebastian put forth their second team or third team, we still played hard," said Green Archers head coach Derrick Pumaren, whose team extended its unbeaten run to five games.
La Salle outscored San Sebastian (2-2) 22-7, in the opening period and never looked back.
FEATURED STORIES
SPORTS
Gilas gets solid core with Clarkson, Sotto planing in
SPORTS
Jalen Green has no doubt Kai Sotto will make the NBA
SPORTS
Beermen aim to bundle out Bolts in first try at PBA Finals berth
The Stags had to bleed for points, scoring below 20 points in each quarter including a combined 22 points in the middle periods.
La Salle clicked on both ends, shooting 45 percent from the field while holding San Sebastian to a 20 percent clip.
The Green Archers also outrebounded the Stags in a big way, 57-41. 
Ice Blanco came off the bench and scored 16 points for La Salle, which also dominated the rebounding department, 57-41.
Liam Concha and Mio Jano scored 19 and 16, respectively, for San Sebastian (2-2).
Both teams will also play on Wednesday against separate opponents in a pair of Game 3s in the PBA D-League semifinals at Araneta Coliseum.
RELATED STORIES
Get the hottest sports news straight into your inbox
Read Next
PBA: Jayson Castro leads TNT past Magnolia, back to finals
EDITORS' PICK
MOST READ
Don't miss out on the latest news and information.
View comments