Romualdez says Bongbong Marcos will be a 'great president'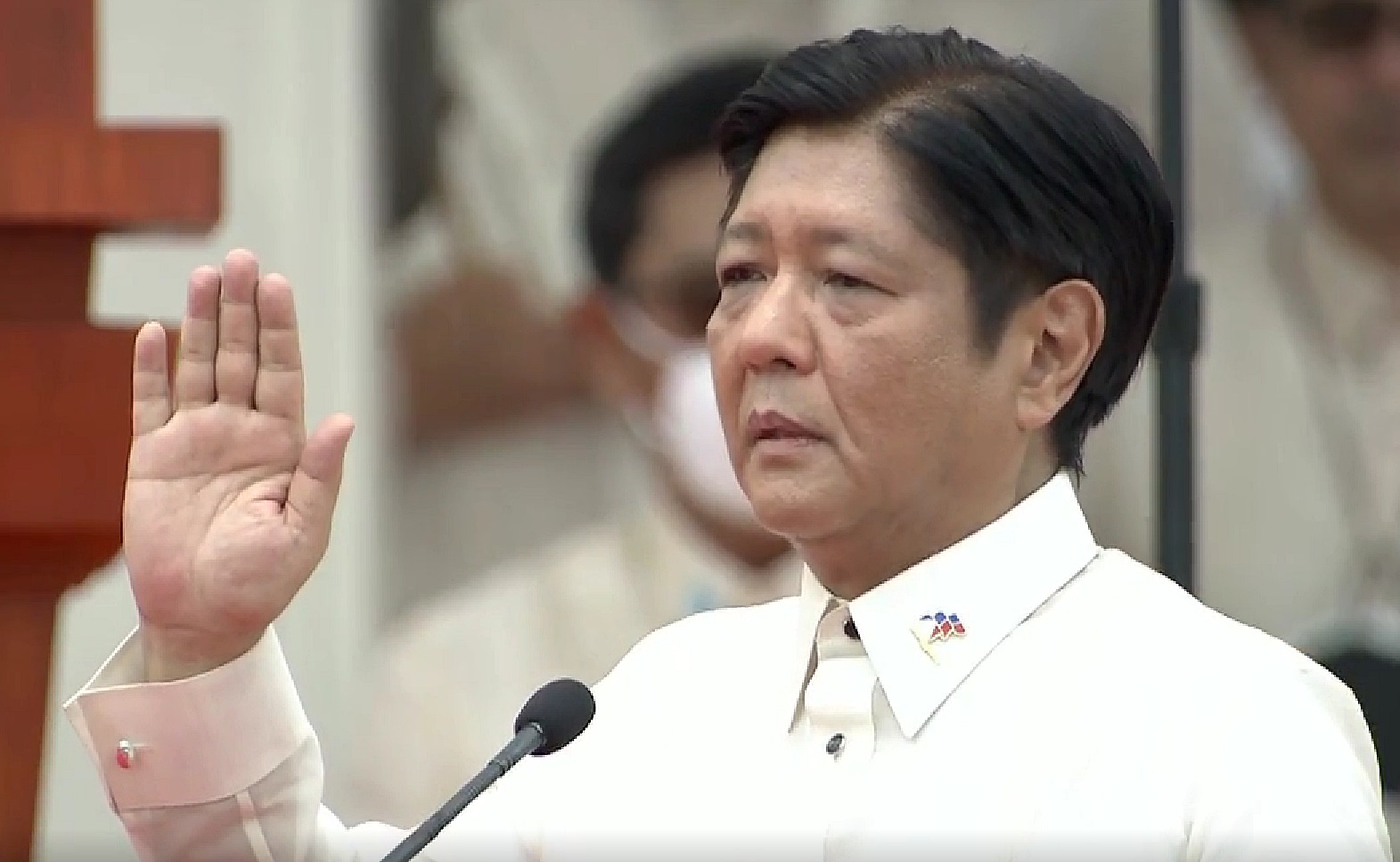 Pres. Ferdinand Marcos Jr. during his oathtaking at the National Museum. Image from PCOO / Facebook
MANILA, Philippines — House Majority Leader Martin G. Romualdez on Thursday said President Ferdinand "Bongbong" Marcos Jr. "will be a great president."
The Leyte 1st district representative said this following Marcos' inauguration as the country's 17th President.
ADVERTISEMENT
"He made history by being the first majority President in modern times. I am sure he has his eyes on other extraordinary feats by having a legacy Filipinos will be proud of for many years and by being a great President," said Romualdez.
"President Marcos will play a pivotal role in uniting the nation which is key to moving the country to greater heights."
FEATURED STORIES
NEWSINFO
Bongbong Marcos retakes Palace today
NEWSINFO
Ex-Camarines Sur Rep. Nonoy Andaya found dead inside residence
NEWSINFO
'Threat to press freedom'; 'no it's valid,' Hontiveros, Revilla differ views on Rappler shutdown
Romualdez wishes Marcos all the best as he leads a nation facing complex challenges like recovering from the COVID-19 pandemic and as he and Vice President Sara Duterte deliver on their election campaign promise to unite the country.
"We offer him our prayers – that the Lord Almighty guide him in steering the nation to unity and progress," Romualdez added.
/MUF
Subscribe to our daily newsletter
Read Next
EDITORS' PICK
MOST READ
Don't miss out on the latest news and information.
View comments