Dominguez: Fuel marking helped collect P439.4B in oil taxes
Finance Secretary Carlos G. Dominguez III. Photo courtesy of DOF
MANILA, Philippines—Thanks to fuel marking, the government collected a total of P439.4 billion in import duties and other taxes from oil products nationwide, outgoing Finance Secretary Carlos Dominguez III said on Monday (June 6).
Citing a report of the Bureau of Customs (BOC), Dominguez said 42.1 billion liters of oil were fuel marked from September 2019 to end-May of this year. The chemical marker being injected into diesel, gasoline, and kerosene signified payments of correct tax dues.
ADVERTISEMENT
Since the Philippines is a net oil importer, the BOC generated the bulk of tax revenues, amounting to P409.6 billion to date. The Bureau of Internal Revenue (BIR), meanwhile, contributed P29.8 billion in collections from oil products.
Per fuel type, the biggest volume belonged to diesel (25.5 billion liters). In terms of location, the largest volume was traded in Luzon (over 31 billion liters).
FEATURED STORIES
BUSINESS
BUSINESS
Old board execs sue Okada, Cojuangco after hostile casino takeover
BUSINESS
MSME Recovery: a view from the unheard
Among the 28 oil firms participating in the fuel marking program, Petron Corp. had the highest volume of tax-paid oil, at 10.3 billion liters so far.
Last month, Dominguez — President Rodrigo Duterte's chief economic manager — urged the incoming administration of Ferdinand "Bongbong" Marcos Jr. to continue implementing fuel marking to sustain inroads against oil smuggling. Dominguez had said the huge revenues being collected from oil these days meant that smuggling was on the decline.
It also helped that expensive global oil prices wrought by Russia's invasion of Ukraine bloated the import bill.
Before fuel marking was implemented under the Tax Reform for Acceleration and Inclusion (TRAIN) Act, government estimates had shown that oil smuggling resulted in foregone tax revenues equivalent to over half of the annual duties and taxes being collected by BOC and the BIR, or about P27-44 billion yearly, before the Duterte administration took over in 2016.
TSB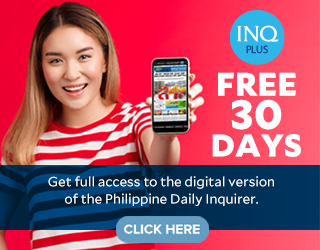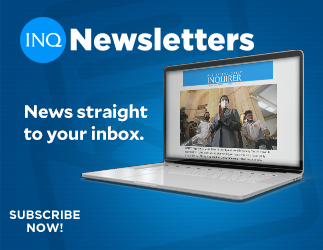 Read Next
364-day T-bill rate capped as above 5 percent inflation seen in May
EDITORS' PICK
MOST READ
Don't miss out on the latest news and information.
View comments