Australia PM offers climate assistance, stronger ties in Indonesia visit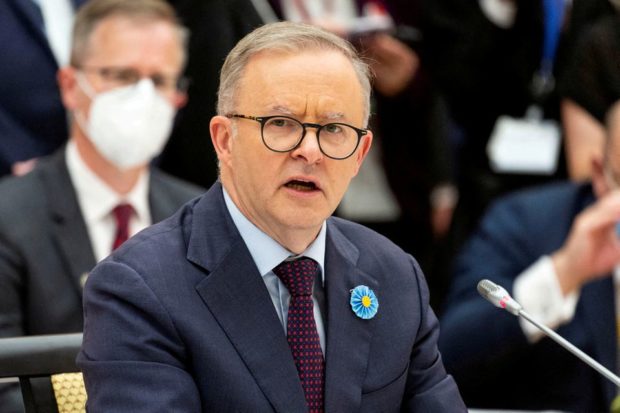 Australian Prime Minister Anthony Albanese attends the Quad leaders' summit, in Tokyo, Japan, May 24, 2022. Yuichi Yamazaki/Pool via REUTERS
JAKARTA — The leaders of Australia and Indonesia discussed stronger Indo-Pacific cooperation, security and climate change during a meeting on Monday, which included the offer by Canberra of a $200 million climate partnership.
Australian Prime Minister Anthony Albanese met with President Joko Widodo on Monday as part of a trip to shore-up relations between the two neighbours, in his first bilateral visit since being elected last month. Albanese also offered technical assistance for Indonesia's green, high-tech new capital.
ADVERTISEMENT
It was not immediately clear if the climate package was denominated in Australian or U.S. dollars.
($1 = 1.3883 Australian dollars)
RELATED STORIES
Australia's new PM Albanese sworn in, ahead of Quad meet
Incoming Australian PM says he wants to unite country
Australia PM Albanese says relationship with China to remain 'a difficult one'
Australia's conservative PM concedes election defeat
Subscribe to our daily newsletter
Read Next
UK says Russia struck rail infrastructure in Kyiv
EDITORS' PICK
MOST READ
Don't miss out on the latest news and information.
View comments