CHR: Pass laws on tax-free poll work pay, pension hike for poor seniors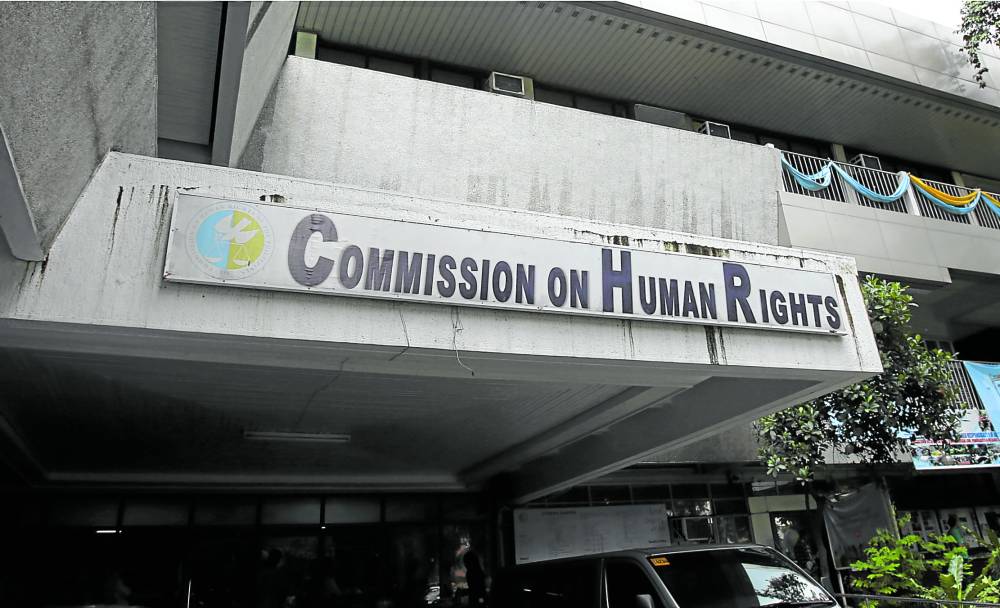 The Commission on Human Rights office in Quezon City. (INQUIRER FILE PHOTO)
MANILA, Philippines — The Commission on Human Rights (CHR) is calling for the enactment bills seeking to increase the monthly social pension of indigent senior citizens and the granting of tax exemption on the honoraria of poll workers who served in the May 9 elections.
"CHR is hopeful for the swift passage of the proposed bill to ensure that indigent seniors and poll workers can immediately enjoy the benefits given the rising cost of goods and services," CHR Executive Director Atty. Jacqueline Ann de Guia said in a statement on Thursday.
ADVERTISEMENT
She added that these measures can "help alleviate the financial concerns that beset indigent senior citizens while also concretely honoring the hard work of poll watchers."
After the House of Representatives adopted the Senate versions of the said bills on Tuesday, their passage into laws now depends on the approval of outgoing President Rodrigo Duterte.
READ: Bill increasing social pension for indigent seniors awaits Duterte OK
READ: Bill for tax-free election honoraria up for Duterte approval
The CHR also stressed anew its hopes for the government to continuously "uplift the lives of the common people," especially those from vulnerable sectors of society.
RELATED STORIES:
Senate OKs bill hiking social pension for indigent seniors
Exempt poll pay of teachers from tax, lawmakers urged
/MUF
Subscribe to our daily newsletter
Read Next
Vaccinations of young children could begin 'in earnest' by June 21 — White House
EDITORS' PICK
MOST READ
Don't miss out on the latest news and information.
View comments