SEA Games: Nesthy Petecio settles for bronze; Irish Magno, Ian Clark Bautista make final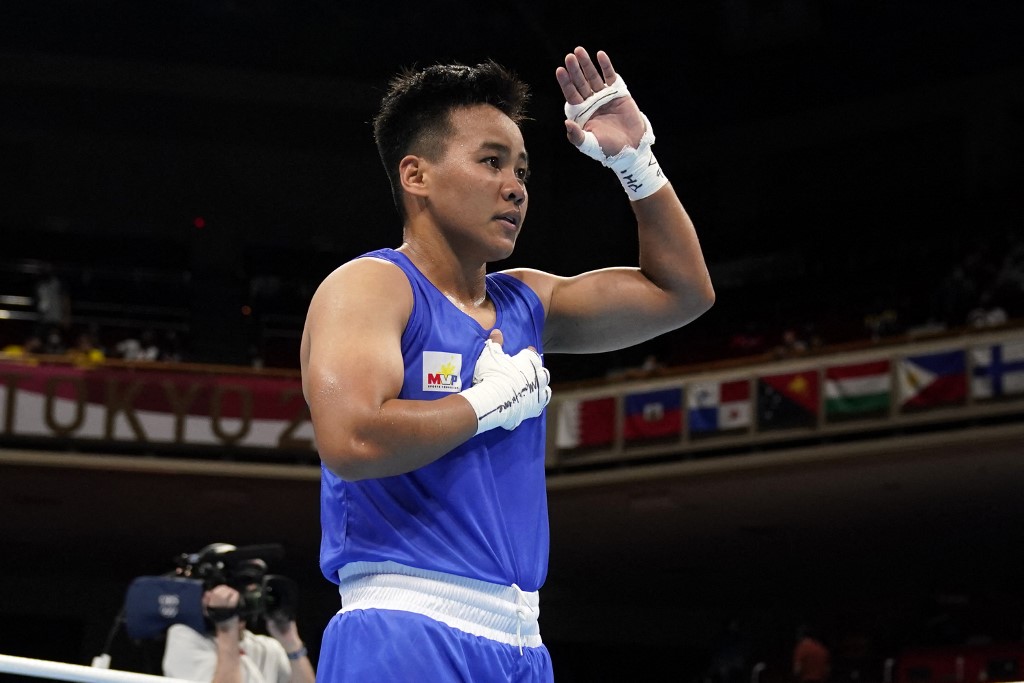 FILE–Philippines' Nesthy Petecio. (Photo by Frank Franklin II / POOL / AFP)
MANILA, Philippines — Nesthy Petecio suffered a shocking defeat to Thi Linh Tran of Vietnam in the semifinal of the 57-60 kg women's boxing on Friday in the 31st Southeast Asian Games at Bac Ninh Stadium.
Petecio, the silver medalist of the 2020 Tokyo Olympics, fell to the hometown boxer in three rounds, losing by points.
ADVERTISEMENT
The 30-year-old, who won the gold in the 2019 SEA Games and won three silver medals from 2011 to 2015, succumbed to her worse finish in the biennial meet, settling for a bronze medal.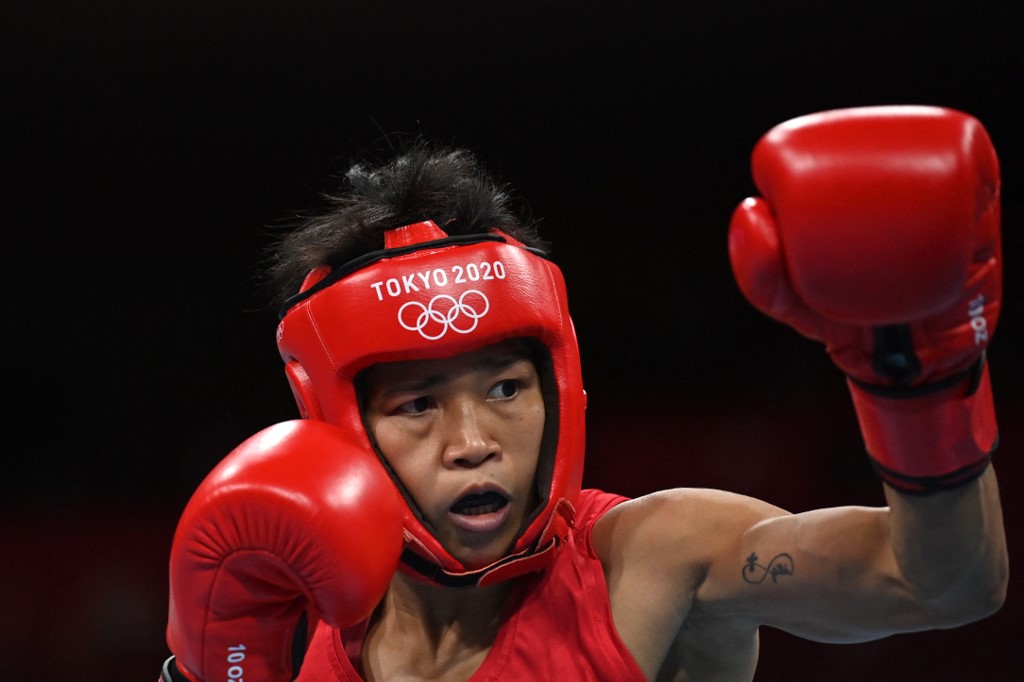 FILE–Philippines' Irish Magno. Photo by Luis ROBAYO / various sources / AFP)
Meanwhile, Ian Clark Bautista and Irish Magno reached the final of their respective divisions, joining compatriot Eumir Marcial in vying for three gold medals.
Bautista beat Rangsey Sao of Cambodia, 5-0, in the 52-57kg men's semifinal. He surpassed his bronze medal finish in 2019.
Magno dominated Indonesian Novita Sinadia, 5-0, to be assured of at least a silver medal in the women's 48-51kg,
However, Marjon Pianar, the silver medalist of the previous 69 kg SEA Games boxing, also suffered from an early exit at the hands of Sarohatua Lumbantobing of Indonesia, 1-4.
Get the hottest sports news straight into your inbox
Read Next
Slipping to fifth, Philippines counts on strong finish to push it up the standings
EDITORS' PICK
MOST READ
Don't miss out on the latest news and information.
View comments