BARMM spearheads removal of poll campaign posters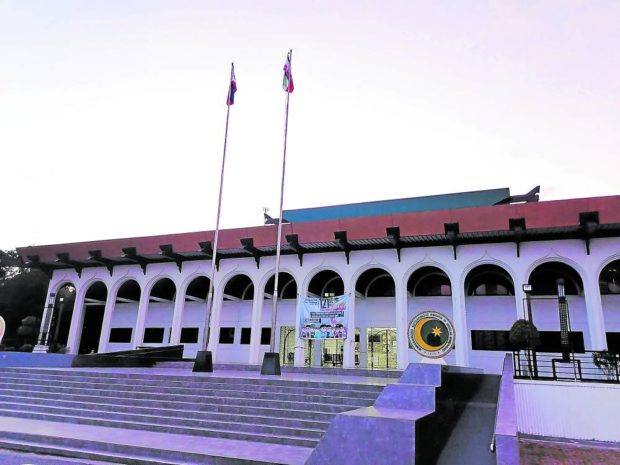 FILE PHOTO: The Bangsamoro Autonomous Region in Muslim Mindanao (BARMM) seat of government is located in Cotabato City. Photo by Bong Sarmiento
COTABATO CITY — Personnel of the environment office in the Bangsamoro Autonomous Region in Muslim Mindanao (BARMM) have started removing on Thursday non-biodegradable campaign materials posted in various parts of the city and in Maguindanao province.
The "Oplan Baklas" was organized by the Ministry of Environment, Natural Resources, and Energy (MENRE) and its Provincial Office in Maguindanao to remove political posters and campaign materials that were put up during the 3-month campaign period.
ADVERTISEMENT
MENRE Minister Akmad Brahim, who led the Oplan Baklas, said they wanted to ensure that these materials are disposed of properly and not burned.
They are also concerned about the materials displayed near bodies of water as these might end up in the ocean, river, and seas.
While they are doing the rounds for the Oplan Baklas, Brahim encouraged candidates to mobilize their respective camps for the tearing down of their own campaign materials.
RELATED STORY
Gov't to audit mining firms in BARMM
Subscribe to our daily newsletter
Read Next
Comelec clears up: Provision of additional honoraria yet to be decided
EDITORS' PICK
MOST READ
Don't miss out on the latest news and information.
View comments