Pacquiao, Mayweather eyeing charity basketball game in US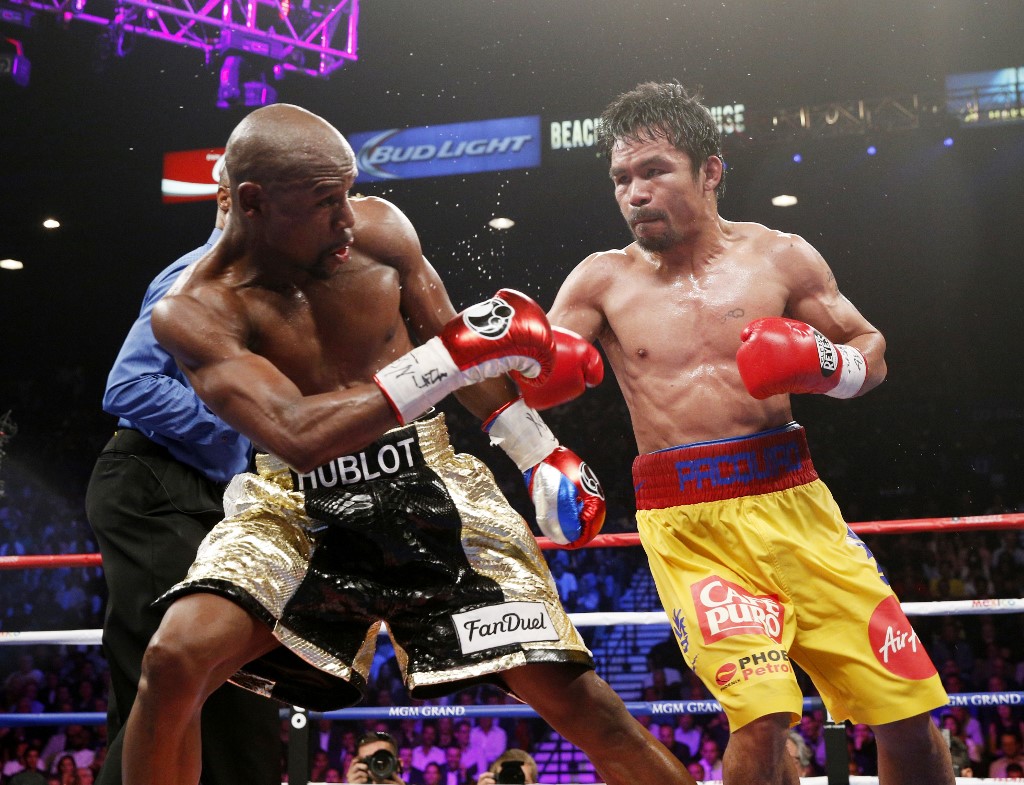 FILE – Floyd Mayweather Jr. exchange punches with Manny Pacquiao during their welterweight unification championship bout, May 2, 2015 at MGM Grand Garden Arena in Las Vegas, Nevada. Mayweather defeated Pacquiao by unanimous decision. AFP PHOTO / JOHN GURZINKSI (Photo by JOHN GURZINSKI / AFP)
MANILA, Philippines — The much-awaited rematch between megastars Floyd Mayweather and Manny Pacquiao is in the works. Only this won't be in the boxing ring, but in the basketball court.
Both boxers, who have since retired, announced of a planned charity basketball game in December possibly at the venue of their 2015 megafight — MGM Grand Arena.

ADVERTISEMENT

"We agree on the main concept of the event, which is to bring total entertainment to the fans of boxing, basketball and sports in general," said the two future Hall of Famers in a joint letter dated Oct. 1.
Working groups have since been formed for the match that will feature at least two former NBA players.
"We also aim to generate funds for our chosen charities this Christmas," added the letter.
This early, the partnership between the greatest boxers of their generation already fanned flames of a possible rematch on the ring, albeit in exhibition fashion which has been the trend lately.
Under the arrangement, Pacquiao and Mayweather will each form team with them bannering as players.
RELATED STORIES


Read Next


Xiandi Chua sweeps events in National swimming selection


EDITORS' PICK


MOST READ


Don't miss out on the latest news and information.




View comments