Trillanes to seek Senate return under Robredo slate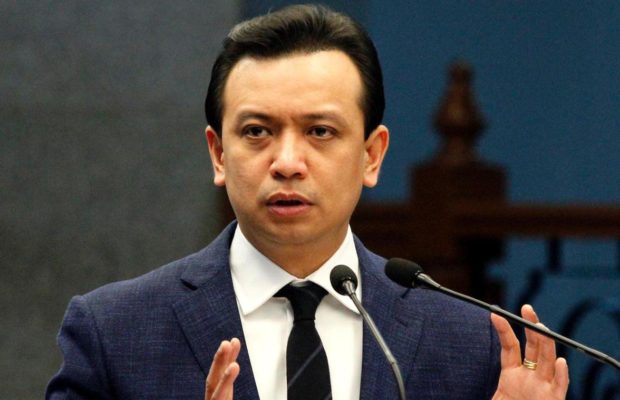 FILE PHOTO: Former Senator Antonio Trillanes IV
MANILA, Philippines — Former Senator Antonio Trillanes IV will seek a Senate comeback in 2022 under the slate of Vice President Leni Robredo.
"I am so honored to run as Senator under the slate of our next President," Trillanes said in a tweet.

ADVERTISEMENT

Trillanes made the announcement a few hours after Robredo declared her presidential bid in next year's elections.
The former senator has been prodding Robredo to finalize her

plans for the 2022 elections

since talks for a unified opposition ticket appeared to have failed.
This, after the

presidential aspirants Robredo talked to

have formalized their bids for the country's highest post.
JPV

Subscribe to our daily newsletter


Read Next


Robredo on why she's running in 2022: Those who love should fight for their love


EDITORS' PICK


MOST READ


Don't miss out on the latest news and information.




View comments