Singapore hits 80% vaccine threshold seen as key to easing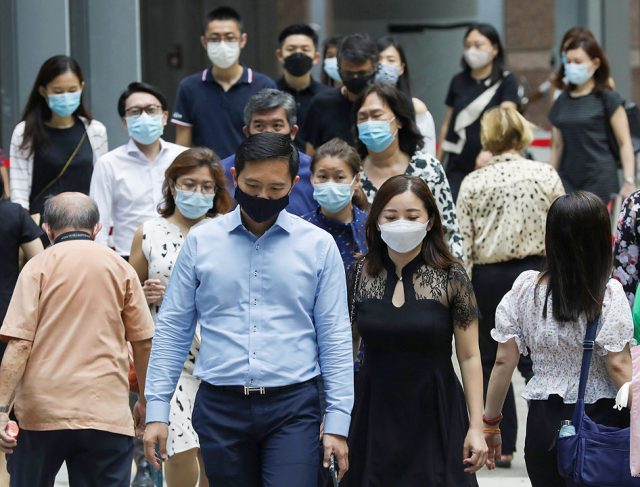 SINGAPORE has outpaced most advanced economies to fully vaccinate 80% of its population against coronavirus disease 2019 (COVID-19), paving the way for the small but wealthy city-state to forge ahead with reopening in an approach that's closely watched by the rest of the world still figuring out how to live with the virus.


"We have crossed another milestone, where 80% of our population has received their full regimen of two doses," Health Minister Ong Ye Kung said in a Facebook post on Sunday. "It means Singapore has taken another step forward in making ourselves more resilient to COVID-19."


Senior officials have pegged the vaccination milestone to the government's cautious strategy, pledging to use the high rate to gradually open up more econom

ic and social activities, as well as quarantine-free travel.
As it does, Singapore is hoping to do something few places with open borders have been able to manage: keep serious infection and death rates under control, and in so doing prevent the sort of outbreak that would put the health-care system at risk and lead to new restrictions.
Singapore currently imposes stricter social-distancing measures than most global financial capitals outside Asia. It has one of the world's best vaccination rates — higher only in places like Gibraltar, Malta and the Maldives — but still generally requires people arriving in the country to undergo two-week quarantine in a local hotel, and group gatherings are limited to just five.

The restrictions have started to loosen in recent weeks. The government reopened restaurants to in-person dining on Aug. 10 for those who are fully vaccinated, and a week later eased strict work-from-home rules, allowing as many as 50% of employees to return to the office. It also increased the capacity of spaces that see large numbers of patrons, like malls and cinemas, and ended temperature screenings that have been required to enter public places since early in the pandemic.

In what represents its biggest leap of faith yet toward reopening, the city-state is taking steps to welcome vaccinated travelers from some countries with an intention to expand travel lanes.
Inoculated travelers from Germany and Brunei will from next month be able to enter the country via a special Vaccinated Travel Lane, which will allow approved passengers, including short-term visitors, to bypass quarantine altogether after being tested for COVID-19, officials said recently.
Germany and Brunei were chosen as places where Singapore could test its confidence in vaccinated travel lanes, with Covid infections in both places at manageable levels. "As the saying goes, we are feeling the stones as we cross the river," said Lawrence Wong, the finance minister and a co-chair of the nation's COVID task force.
Singapore is now eyeing a third round of vaccine as booster shots for some fully vaccinated individuals, especially the severely immunocompromised. Recommendations are expected shortly.

The city-state also expects to begin vaccinating children under age 12 sometime in early 2022, after safety and efficacy have been sufficiently studied. —

Bloomberg