Discus thrower Aceveda withdraws from Tokyo Paralympics after positive test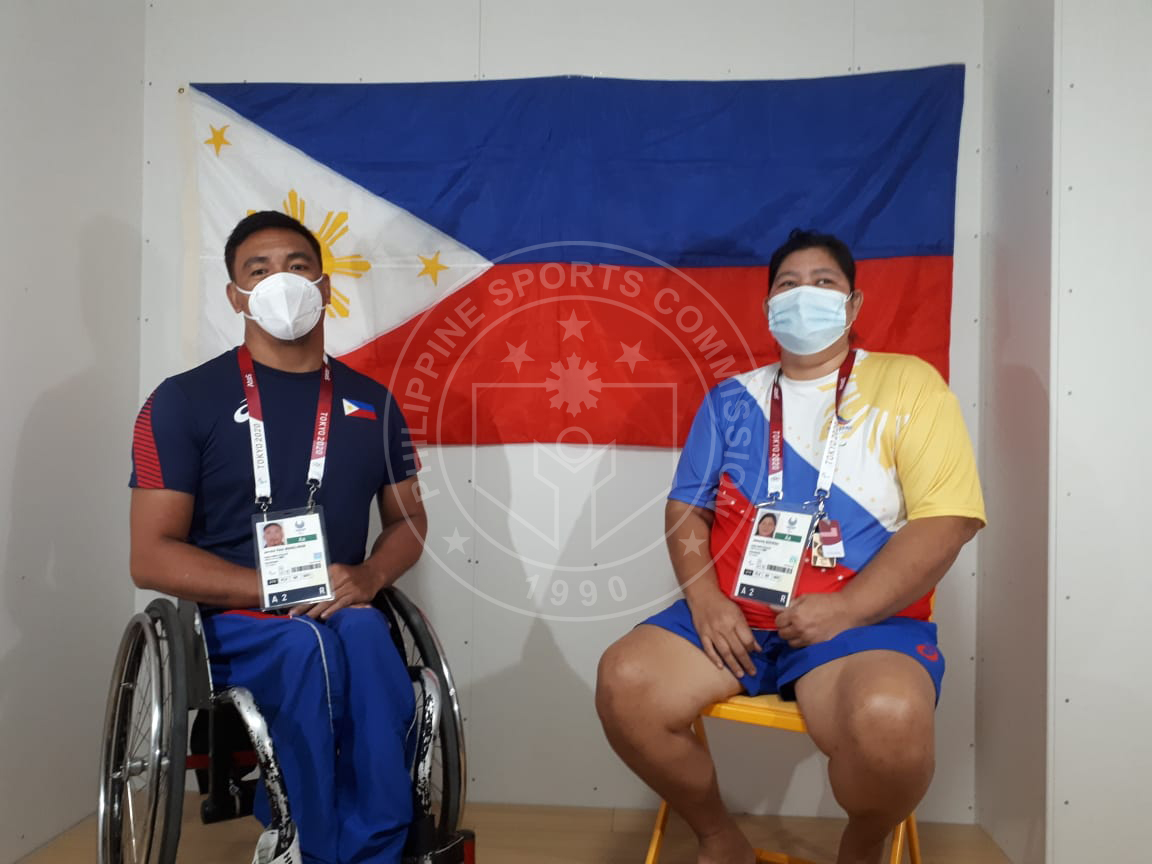 FILE – Discus thrower Jeanette Aceveda (right) and wheelchair racer Jerrold Mangliwan. CONTRIBUTED PHOTO
MANILA, Philippines—Philippine para-athlete Jeanette Aceveda has tested positive for COVID-19 and will have to withdraw from the discus throwing competition of the Tokyo Paralympic Games.
Michael Barredo, Paralympic Committee of the Philippines President, announced in a statement Sunday that both Aceveda and her coach Bernard Buen tested positive for the virus after undergoing the mandatory daily saliva antigen tests.

ADVERTISEMENT

The RT-PCR confirmatory test at the Tokyo Paralympic Village also yielded positive results for Aceveda and Buen.
The Philippine representatives will be brought to an outside quarantine facility in accordance with the Olympic/Paralympic Playbook.
Aceveda was set to compete on August 31.
"Although she would not be able to fulfill her dream to compete in the Paralympics and represent the Philippines, Jeanette still hopes there will be more chances for her to make this come true in the future," said Barredo.
"Notwithstanding this setback, our Para-athletes are more determined than ever for a chance to achieve Paralympic success and glory for our country."
The Philippines has yet to win a medal in the Tokyo Paralympic Games.
Get the hottest sports news straight into your inbox


Read Next


UFC: Giga Chikadze TKOs Edson Barboza in Round 3


EDITORS' PICK


MOST READ


Don't miss out on the latest news and information.




View comments