Istanbul Municipality buys Quran copies, manuscripts at UK auction
Istanbul Metropolitan Municipality (IBB) bought nine Quran copies and manuscripts sold at Sotheby's auction house in London.
The purchase price of the works was not announced at the auction, where a rare 16th-century portrait of Ottoman Sultan Suleiman I, who was the longest-reigning Ottoman sultan who served between 1520 and 1566, was also sold.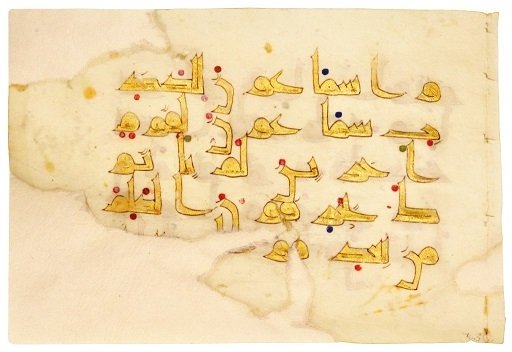 Istanbul Mayor Ekrem Imamoğlu shared the purchase on his social media account: "We bought 9 priceless Qurans and manuscripts at today's auction. The 700-year-old Quran pages including 5 surahs, 1100-year-old ones including the Surah Al-Ma'idah -the fifth chapter of the Quran- and 1200-year-old ones including Surah Az-Zukhruf- the 43rd chapter of the Quran- along with Mevlana Jalaluddin Rumi's "Masnavi" and Rumi's eldest son Baha al-Din Muhammad-i Walad's "Ibtida-nama" ("The Book of the Beginning") now belongs to Istanbul," he posted on Twitter.
The auction was a part of a larger program advertised as the "Arts of the Islamic World & India including Fine Rugs and Carpets" by Sotheby's.