Government plans to spend P2.3-T in 2nd half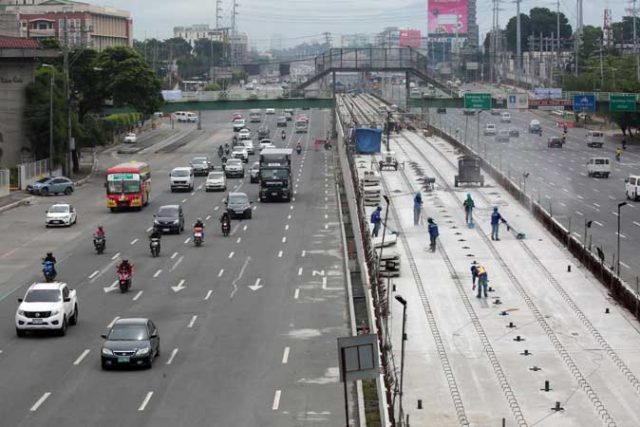 THE GOVERNMENT is set to spend P2.3 trillion in the last two quarters of the year, slightly lower than the first-half program as the start of the rainy season may hamper infrastructure projects.
The Development Budget Coordination Committee (DBCC) set a P1.123-trillion disbursement target for the third quarter, and a P1.175-trillion spending goal for the fourth quarter, during its 179th meeting on May 20, an official document showed.
The P2.3-trillion spending goal for the second half is 5.9% lower than the P2.442-trillion target in the first semester, but 3.9% higher than the P2.214 trillion spent in July-December 2020.
The government spent P1.02 trillion in the first three months, up 20% year on year, but short of its P1.18-trillion target by 14%.
For the second quarter, the DBCC is spending P1.422 trillion, which accounts for 30% of the P4.737-trillion programmed spending plan for 2021.
This year, the government is planning to ramp up spending to stimulate economic recovery, create more jobs and complete big-ticket infrastructure projects.
Ruben Carlo O. Asuncion, chief economist at UnionBank of the Philippines, Inc., said economic managers may have lowered the spending target for the last two quarters on expectations that bad weather conditions may slow down spending.
Mr. Asuncion said it is normal for the government to frontload spending in the first half as the dry season provides favorable conditions for construction works.
Quarterly spending target for infrastructure was highest in the second quarter at P324.974 billion, following the P243 billion spent in the first three months.
For the third quarter, the government aims to spend P229.54 billion on infrastructure and another P221.6 billion in the fourth quarter. This will bring the total infrastructure program to P1.02 trillion this year.
While spending is expected to soften, the DBCC projected revenues will pick up by 2.82% in the second half to P1.46 trillion, from P1.42 trillion programmed this semester.
"I think the higher revenue target in the second half banks on expectations that the environment will be better," Mr. Asuncion said.
Overall revenues are seen to rise by 4.2% to P725.36 billion in the second quarter from the actual first- quarter income of P696.46 billion.
The government set P714.77-billion revenue target next quarter and P744.9 billion in the fourth quarter.
For tax collections alone, the DBCC expects tax revenues to reach P694.1 billion this quarter, P681.5 billion in the third quarter and P713.2 billion in the last three months of the year.
Total tax collections hit P626 billion in the first quarter, up by 0.9% year on year and exceeded the P602.1-billion target by 4%.
The DBCC has set a 6-7% growth target for the economy this year to recover from the deep 9.6% slump last year. — Beatrice M. Laforga