Garment, furniture industries flag delays in shipping goods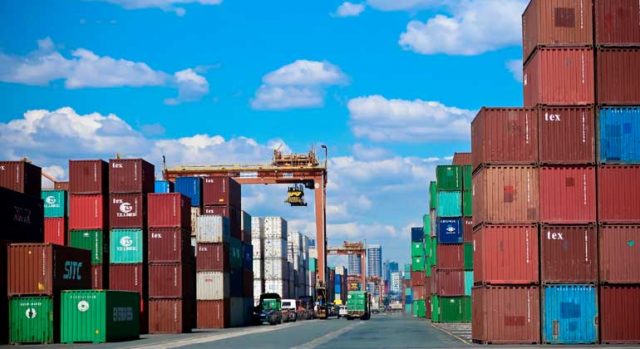 GARMENT and furniture exporters are asking the government to address shipping snags that are putting at risk their ability to deliver in time for the peak holiday season.
The garment industry is experiencing shipping delays due to unavailability of vessels, Philippine Exporters Confederation, Inc. (Philexport) trustee for the textile sector Robert M. Young said.
The delays were estimated at between two weeks and nearly two months, Philexport said in a statement Friday. Quoting exporters, the industry group said payments are withheld from vendors unable to transport finished goods, creating cash flow issues.
"We are seasonal holiday heavy and (it is) very critical that goods move on time as they have a short selling period."
The exporters said that permit and import license releases have also been slow. Rising raw material costs and shortages are adding to manufacturing costs, with companies losing business to Vietnam and Indonesia.
Furniture exporters have also asked their association, the Chamber of Furniture Industries of the Philippines, to help them find slots on vessels as freight rates surge.
Philexport last week said that vessel space and container shortages and an ensuing surge in freight rates are causing shipment delays and losses for exporters. Shipment waiting times continue to be long even as market demand recovers.
Food and beverage firms have been paying cold storage fees in anticipation of delays, booking months in advance to secure space.
To address the delays, exporters are encouraging domestic shipping companies to help expand vessel capacity.
Global trade is experiencing a rebound after a slump during the height of the coronavirus disease 2019 (COVID-19) pandemic.
The UN Conference on Trade and Development (UNCTAD) global trade update last month said that global trade in goods have surpassed pre-pandemic levels, with a further rebound expected in the second quarter.
Philippine goods exports in March rose 31.6% from a year earlier to $6.68 billion, according to the Philippine Statistics Authority. Export growth that month was the fastest in over a decade, or since the 46.8% rise in September 2010.
Philexport said it is also supporting initiatives for small businesses.
Philexport President Sergio R. Ortiz-Luis, Jr. in May wrote to Senator Francis N. Pangilinan to ask that P100 million of the P100 billion provision for aiding the recovery of sectors impacted by the pandemic in the Bayanihan III bill be allocated as soft loans for small- and medium-sized enterprises.
He also asked for fiscal and tax support in the 2022 budget, including the postponement of value-added and income tax collection, support for technology-based projects, and higher transfer payments from the national to local governments to speed up disbursements. — Jenina P. Ibañez