Online filing rate for tax returns nearly 100% during pandemic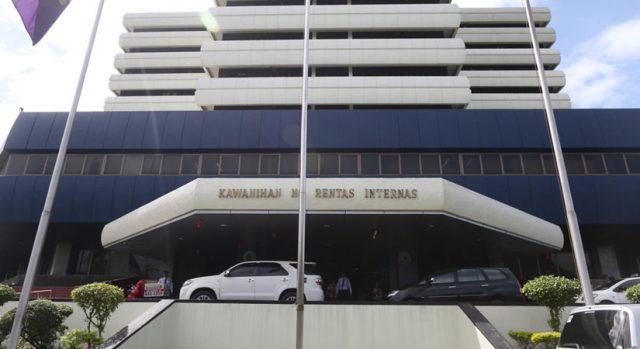 THE Bureau of Internal Revenue (BIR) received 1.43 million online tax returns on 2020 income between January and April 15, accounting for 99.5% of all income tax returns (ITRs).
Citing a report from the bureau, the Finance department said Thursday that only 7,139 ITRs were filed manually, while most were submitted online through the BIR Electronic Filing and Payment System and Electronic BIR Forms System.
This year's tally is up 8.75% from 1.315 million ITRs filed online last year.
The percentage of ITRs filed online has risen steadily since 2015, according to BIR Deputy Commissioner Arnel SD. Guballa. Only 10% of ITRs were filed online in 2015, he said.
"We are starting to reap the benefits of our continued digitalization efforts that aim to make tax compliance easier, more accessible, and more convenient for the public," Mr. Guballa was quoted as saying.
Meanwhile, taxes paid online also remained elevated at P573 billion as of April 30, which accounted for 83% of P689 billion in collections for the year to April 15.
Last year, the BIR collected P1.66 trillion or 85% of its revenue through electronic channels, up 44% from 2015 levels.
The number of taxpayers settling their taxes online accounted for 24% of all taxpayers in the year to April 15, he said. A year earlier, only 17% of all taxpayers used electronic channels.
The BIR added more electronic payment channels in the past years, such as Union Bank of the Philippines Online, PesoNet and PayMaya in 2019, and mobile wallet GCash, Land Bank of the Philippines and Development Bank of the Philippines in 2017.
Taxes collected from these additional channels reached P4.98 billion in 2020 with 1.16 million transactions, more than triple the P1.22 billion collected in 2019 with 449.849 transactions, according to Mr. Guballa.
The agency aims to complete the implementation of its Internal Revenue Integrated System, a central and repository tool to process taxpayers' information, by the fourth quarter of this year.
BIR recently launched its Taxpayer Identification Number Verifier mobile application, and rolled out the online application for Tax Clearance for Bidding Purposes and Tax Compliance Verification Certificate.
It will also begin the second phase of its Asset Information Management Program, aiming to establish a centralize information system among government agencies with existing Tax Amnesty Returns and Statement of Assets, Liabilities and Networth. — Beatrice M. Laforga